The new iphone arrived today!
Initial setup has begun (but is stalled; see below).
First off, powering on the phone for the first time took an
awfully
long time. Several minutes.
One would think that maybe it was formatting the (usable part of) the 64GB userspace.
That worried me a bit.. But as soon as I saw the "Hello", I started getting to work.
I answered all of the questions, set up Apple Pay and iCloud, and still had trouble with the fingerprint scanner but eventually got it working (although it required me to take off the protective plastic before my real screen protector comes tomorrow).
And then I was presented with a very familiar iphone home screen.
Now what?
After confirming that Safari was working (on wifi) -- and had my Chrome bookmarks, which I forgot I had already set up to sync with icloud -- the next step was to actually make a call!
I dialed my home number.
And got connected to the T-Mobile customer service center.
Hrm.
So OK, I followed the prompts and figured there was something I needed to do to finish activation.
I said "Activate a new phone" to their prompt, and got through to an operator.
He told me that, yes, he needed to activate the new SIM card.
Could I remove the SIM and read him the numbers on it?
Well.. uh.. no, I'm calling you from this phone!
So I had him call back on the landline, successfully removed the nanosim, and somehow found a good enough light source and still have good enough eyes to read off the gigantic stream of numbers on that tiny sim: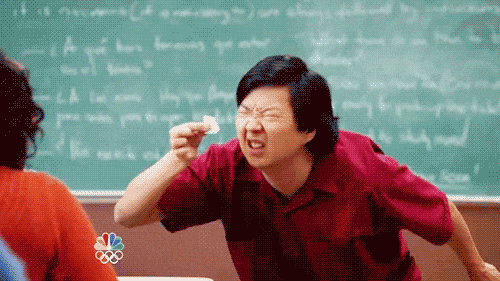 Success!
The phone worked. I was able to make calls. Thanks, operator dude.
Let me try all the other stuff out..
iMessage: check.
Hotspot: check.
Visual Voicemail... what? voicemail shows a keypad and dials the vm number?
I called support back. They did some fiddling on the account, told me to reboot multiple times, Reset Network Settings, reboot again, but still.. the "default" iOS Visual Voicemail was nowhere to be seen.
She said it might take awhile to get working, and she'll call me back in a few hours to confirm.
So, meanwhile, I'm not touching anything on this phone. I can't afford to start configuring anything and need to do another reset (or worse, get an entirely different phone).
Hopefully this will resolve itself. It's such a stupid little thing, but I thought it was a standard feature of iphones...
For now, hopefully I'll at least be able to use the iphone as "a phone" + "a mobile hotspot for my old android tablet to do my networky things"...But I assume this should be a relatively easy fix anyway.
Stay tuned!